We challenge all heroes!
Join us for yoga Hero Challenges on Instagram! It doesn't matter if you're a yoga beginner or not, everyone is welcome to participate for a chance to win Yoga Hero clothing, mats & more. If you like to move and have fun, there's no way you can lose - Just follow the steps below:

You can find new challenges further down this page and on our Instagram @yogahero ! When the Instagram Challenge is published and you want to participate, follow @yogahero and all hosts on Instagram.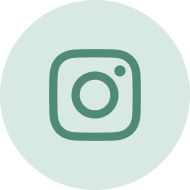 It's important that you publish a post each day of the challenge using the hashtag #yogahero and other challenge hashtags so that we can track your progress and cheer you on! Don't forget to tag us and our hosts. We will also share your posts in our stories.
Congratulations, you completed our challenge! Winners will be chosen at the end of each challenge and announced on @yogahero and by our hosts. Good luck!